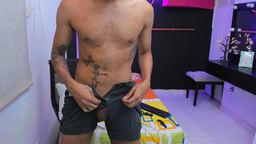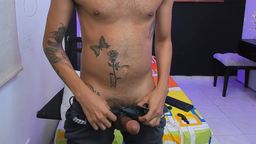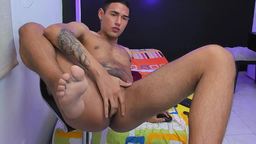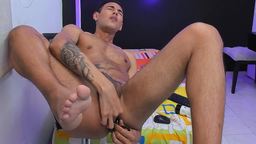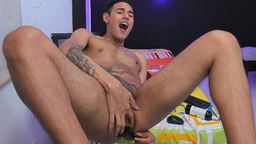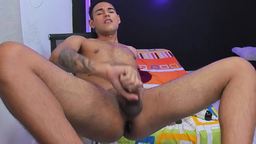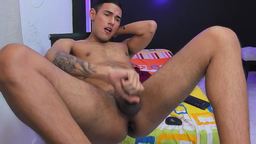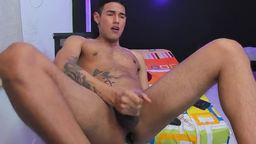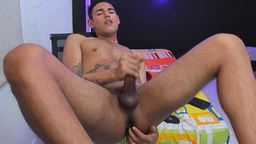 177
100%
Big Feet, Big Dick, Two Toys and Huge Cumshot
Aaron Baz
|
Directed by:
capster37
on January 17, 2021
Price:

120 credits

Length:

17:39

Size:

1280 x 720

Bitrate:

2100

File Size:

278.18 Mb
Ass Play
Cumshots
Anal Beads
Amazing Aaron strips off his torn shorts and his heavy work boots as he strokes his massive cock. After some gentle finger fucking he gets to work with his big ball toy probing deep and hard into his beautiful ass. Then, amazingly he inserts a second toy, stretching and probing that willing hole. His moans, his eyes, his pulsating hardon and his curled toes all show how much he loves it, before a massive explosive cum that just misses his chin. Hot, hot, hot and totally real.
Trappist88
February 27, 2021
"Cute guy gives his ass a heavy workout before blowing a big load of white cum. I came when he did. Very sexy."
Bcra5103
February 27, 2021
"He fucks himself with a big ball toy, then double penetration with a second toy. When his prostate and throbbing balls cannot take any more he shoots three jets of thick white cum high on his tight abs. Very hot."
Age: 22
Cock: 18cm (7in) Uncut
Pubic Hair: Shaved
Age: 22
Cock: 18cm (7in) Uncut
Pubic Hair: Shaved