Flavio Garay
Customers rated
Flavio Garay
5
out of
5
based on
59
reviews
A hard man is good to find.
Age:
37
Ethnicity:
Caucasian / White
Cock:
20cm (8in) Uncut
Last Online:
Apr 12, 2020
Eye Color:
Green
Pubic Hair:
Hairy
Height:
178cm (5ft 10in)
Hair Color:
Brown
Body Type:
Athletic
Location:
Buenos Aires
Hair Length:
Short
Orientation:
Gay
Birthday:
January 14th
Weight:
93kg (205lbs)
Body Mods:
n/a
Sign:
Capricorn
Gay Role:
Versatile
Languages:
n/a
Category: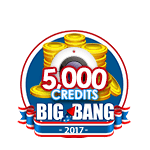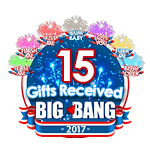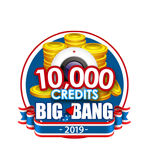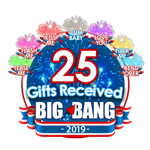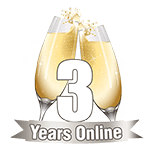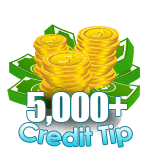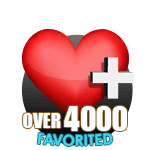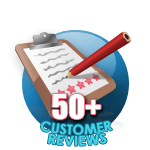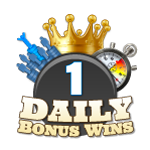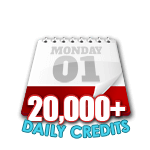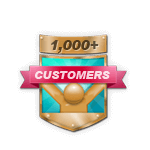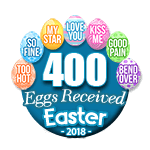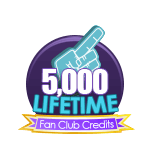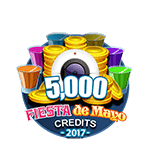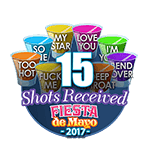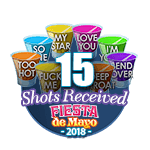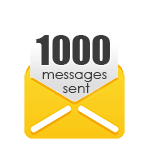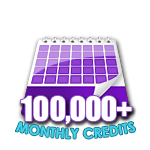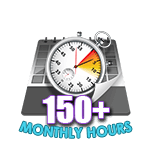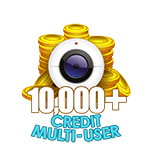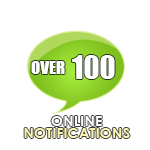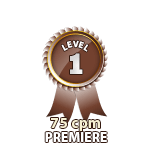 Featured

Recorded Shows More
I appreciate your time and attention reading my profile and I hope to include you among my frequent followers and friends soon. I will use this space to let you get a feel for who I am. I live in Buenos Aires, the Capital City of the Argentine Republic, located in the southern portion of South America. After secondary school, I went to University where I studied philosophy, anthropology, and politic science. At the same time, I was a triathlete on the national team. I also practiced judo, gymnastics, chess, and bodybuilding… all disciplines where I took part in local amateur competitions. One day, I realized that there was a whole planet waiting for me, so I took my passport and two pieces of underwear, and I jumped onto a plane. At the beginning, it was hard being away from home, washing dishes and dancing in night clubs for a living. While on the road, I found good people, better jobs, good ideas, amazing museums, brilliant books, outstanding opera performances, mountains, rivers, oceans, parks, restaurants, and thousands of not so good, but still enlightening experiences. After walking over 30 different countries, working out in hundreds of different gyms, training thousands of fitness enthusiasts, and attending over a dozen business seminars, I returned to Buenos Aires. I got my formal degree in Physical Education and Sports Coaching, bought a condo, built my sales business online, and I started working as an online fitness and nutrition consultant. Nowadays, I lift weights, eat a lot, read, go to the opera, and I still travel quite often. In general, aside of being a sexual type of person, I have a vast range of interests, but most of all, my interest is in meeting new people to share the opportunity to improve both soul and mind together. I'm always willing to listen and share thoughts. But my story is not over yet. I started broadcasting here at F4F a few weeks ago and I still have a lot to tell. Please feel free to contact me anytime: I always respond to my inbox messages. My name is Flavio Garay and I welcome you to my profile.
My Fantasies
My sexual fantasies are extraordinarily varied. They go from short stories to very complicated story lines. Here, I share a brief description of some of them. =HAIRY MUSCLE BEARS= who are hypersexual oral top feeders. I want to meet a group of these guys in a luxury resort and join them in their room to suck a load out of each one of them. =FLIGHT ATTENDANT=, that skinny bottom guy will be on his knees licking my balls and sucking my dick during the whole flight. =HUSBAND AND WIFE=. Have you seen your wife being spanked and fucked hard in her tight little ass by a tough dude in your own bed? I guess you didn't notice the kind of bitch you have at home… and you, woman, have you seen your man taking a big load in his mouth? Yes, he loves dick, he loves to be fucked like a bitch too. So, let's have a whole weekend together. There are more nasty things I have in mind for us to do together. =MY SLAVE VALET= available 24/7. He will lick my feet and suck my toes while I watch TV or while I have tea, reading the newspaper. During the night, he will suck my cock every time I have an erection. Right after my workouts, he will lick clean, my sweaty ass. His face will be my sitting spot every time I want it, and he will take care of the house and the garden on his knees. =CHUBBY BEARS=, my favorites. I want to be in between two of these guys, and grab one's chest and stomach while I softly bite his neck and ears, and feel the other one behind me. Chubby bears are probably my biggest turn on. Hairy or not, tall or short, no matter. These guys are so sweet and passionate. They usually cook very well, and they also know the best restaurants in town, which is a plus because, besides sex, I have a big passion for good food and wine.
My Obsessions & Desires
I'm thinking about what I should write here. Please give me a couple of days.
Additional Info
When I am not in a private show or in a break, you will always find me chatting with my friends, talking about my day to day life, showing pictures of my trips, rapping, rocking, dancing with my luggage, conducting opera overtures, singing arias, making jokes, teasing, showing a little bit my underwear, laughing, lifting weights, pumping balloons welcoming new friends and placing them in the Hall of the Fame I have here, popping snakes and tongues to celebrate my friend's birthdays, making my puppets say hello, sing, and groan. You will see me encouraging guest users to create a profile (do it now, guys! I want you to be my friends here, come on!). You will find me also reciting poems, talking about Borges, Buenos Aires, Pre-Socratic philosophy, sexual anthropology, taking some shots of the finest whiskey I can get in town, smoking Cuban, Mexican, and Dominican cigars, and so on. When I am broadcasting, you will see that my room, which is the main room of my apartment, has plenty of space for us to play. There is a big sofa-bed, 5 chairs, a gym bench with weights, a 5 square feet rubber floor, a Pilates ball, a piece of lighted furniture where I can stand and perform, a multipurpose ladder with platform, pillows, and a whip for my slaves. I can point the camera everywhere and I can take it with me to any spot of the room for you to have the best view in private shows. I can also take the camera to the bathroom for my shower shows. I have dumbbells, over 12 different dildos, latex gloves, oil, intimate gel, body lotion, fine cigars, hundreds of balloons, a piece of luggage full of clothes, shoes, socks, speedos, jockstraps, boxers, trunks, briefs, and belts. Join me. 'm sure you will love being here enjoying my eclectic, kind, lovely, and crazy sense of humor. One of my goals is to become your favorite entertainer. I just love being here and I will make you feel very welcome and appreciated.
Special Info
The open chat room must be a fun and friendly place for everybody's enjoyment. Once there, I like to chill, talk, and to laugh with the group. Chat communication requires proper etiquette to ensure a pleasant experience for everyone in the room. For those of you who are new to chatting with me, here, I share a brief chatiquette to ensure we all have a wonderful experience. Since we are in an open chat room, everybody is welcome to join the conversation, including not registered users. Common begging phrases like "shirt off", "show cock", "flex", etc., are boring, are turn-offs and, of course, do not count as real conversation. Begging is for weak, for negative, and for losers, therefore, does not match the winner spirit, love-mode, and constructive philosophy which leads our chat room, which is also the way I live my own life: accomplishing my goals being at the same time peaceful, relaxed, and confident. I don't share all my personal information in open chat. We can always go private for the deep stuff. I do have a lot of chat-only private shows where I have in-depth conversations away from the open chat. When we both are alone I can share a lot more with you. Private shows are also the right place for dirty talk and/or explicit sexual conversations. Do not expect shows or full nudity in open room. Also, do not expect Party Chats either. I don't find it fair when a few guys tip for hundreds to enjoy. Talking about tips, do not tip and then make a request. The appropriate way to do that, if you are tipping for me to perform something, is to inquire first. Chat usually moves quickly and it can be hard to keep up. I have much more conversations on my screen than what you have on yours. I may miss your message or it may take me longer to respond to it. If that is the case, please wait two or three minutes before writing me again. Don't spam the room with repeated statements. For better and faster understanding it is a good idea to read what you have typed prior to sending it. About abbreviations, try to use those that are widely known. When unsure, the best route is to type the entire word. Avoid topics that are socially taboo, like religion or politics. Please do not make comments about other male or female webcam models, whether good or bad. Avoid direct confrontations with abusive or aggressive users. You can just mention the fact that a previous comment was rude or disrespectful, but don't take it so serious; that is probably someone having a bad day. The aggressor will feel we all are in love-mode and will end up leaving. If he does persist in his aggression I will discretely ban that motherfucker (lol). Overall, following just a few common courtesies will ensure that the experience is enjoyable for everyone. "Hi", "bye", "thanks" may seem like very insignificant sentences, but to me, they speak loud about the quality of the human being I am interacting with. One last thing: English is not my native language. I had the chance to learn the fundamentals when I was at school, and to improve it later while working and traveling… but I still need to improve it. So, any tip/advice/correction you wish to give me, even in my writing or in my oral conversation, will be truly welcome and appreciated. Flavio Garay is my name. I live in Buenos Aires, Argentina. I give you a warm welcome to my profile and I will do my best to become your favorite entertainer.
My Fetishes
Anal, Armpit, Balloons, Big Toys, Cum Eating, Face Sitting, Feet, Latex, Legs, Muscle Worship
My Sex Toys
Butt Plug, Clothespins, Giant Dildo, Whip
Role-Playing Scenarios
Boss / Secretary, Coach/Trainee, Cowboy/Cowgirl, Flight Attendant/Pilot, Master / Slave, Service Worker/Housewife, Student/Teacher
The display of Flavio Garay's top fans is limited to customers who have spent $100 or more on Flirt 4 Free.
Virtual

Gifts Received More






Login or Sign up to review this photo.
Be the first to review this photo